The survey conducted by the Ponemon Institute in 2018, Global Cloud Data Security Study, revealed that companies, on average, are using 27 cloud applications.
The study resulted in shocking results where companies had different priority before choosing the cloud service providers in terms of efficiency, cost, and data security.
They ranked them in the following order while making a decision:
Efficiency (42% of respondents)
Cost (39%)
Cloud Data Security (23%)
While efficiency and cost have been essential for the firm before choosing the right cloud service provider, security should be equally important too. Cloud-based IT infrastructure is driven by the incredible potential that ensures us with unprecedented operational efficiency, productivity, flexibility, profitability, and agility. However, like every coin has two sides, cloud services can prove to be reliable and unreliable.
The cloud services are susceptible to cyber crimes namely hacks. The raging debate on whether Russian Hackers had something to deal in the sawing of American election which indirectly shrinks down the reliability on cloud security and creates the need for data integrity.
A recent survey reported that by 2020, stated that 83% of the enterprises would move to cloud services for digital transformation and better customer experience.
Thus, more than half of the global enterprise will be using minimum one cloud platform, which includes not only the general information uploaded by the public but also the sensitive data derived by the cloud-based service providers including payment information, consumer data, health records, election data, employee records, and more.
This being said, states that 71% of those who surveyed said that it's very tough to protect this sensitive data and 51% conveyed that it's harder to control or restrict end-user access to that data.
As Greg Nicholas stated in ZDNet in March 2018:
During a survey, 97% of respondents said that 60% of the data security threats,
to unsecured IoT devices could be catastrophic for the firm, along with being vulnerable to a ransomware attack. Also, 81% were sure that the next data breach is likely to be caused in the upcoming 24 months. These are just the staggering numbers which indicate the intensity and impact of data security threats in the business and lives of people.
Cambridge Analytica Scandal about Facebook in September 2018:
The security of data should be of primary concern for every business and IT decision maker Facebook had shaken up the public's trust, hackers gained access to over 30 million of its user's records. Hackers stole personal data about users like names, relationships, religion, birthdate, employers, search activities, check-in locations, etc.
Thus, data being scrutinized so actively, leaves us with a question that who shall be responsible for cyber attack shortly?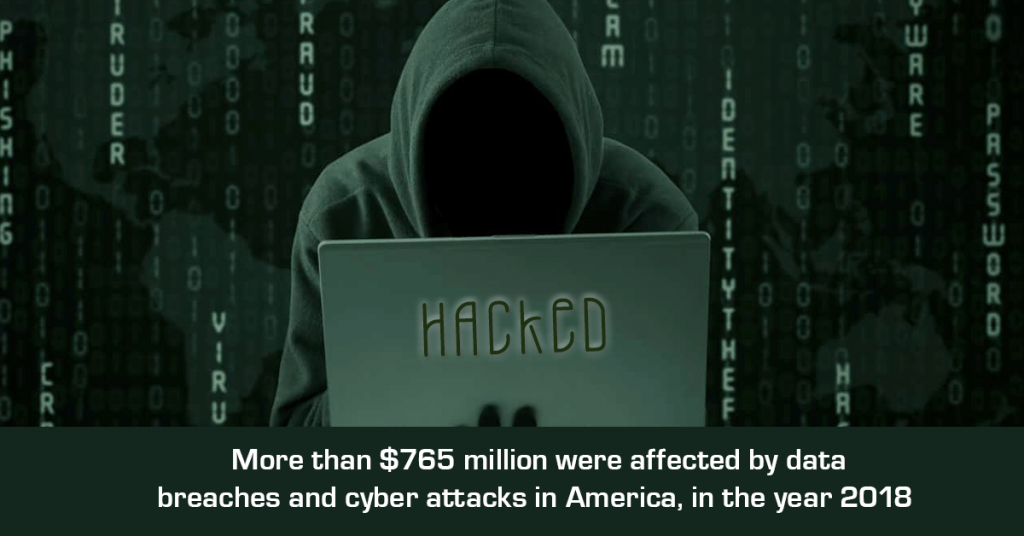 Maintaining Data Integrity with IP Authentication
We keep the data security simple and hence becomes easy enough to keep it safe and concrete. At LeadsRain, we maintain the data integration with our IP authentication process. Where users request admin, to authorize IP address and hence, till then their access from our platform is restrained.
Once the IP address is authenticated, the user can create a campaign and start using the respective service after uploading the leads. Our cloud-based service also facilitates our users with the flexibility of authorizing a temporary IP address, where the user will be permitted with access for a limited amount of time.
Moreover, such an authentication policy helps us maintain data integrity and safety at an optimum level. Even in times of downtime, our support system stands as a backbone and bring up our servers without any data failures in a maximum of 5 minutes. Such downtimes had never been a long term issue for us.
All in all, we authorize our users with email, registered mobile number and IP address which helps us avoid a data breach. Our existence as a cloud-based service provider, over the last 6 years, has been so robust that we could defeat the downtime of these unnecessary online attacks and prevent data loss or malicious activity and maintain their confidentiality.
Cloud development can help grow your business exponentially as time passes. Moreover, there is nothing to fear about in terms of data security when chosen the right cloud-based service provider. Balancing cloud computing with specific security makes a cloud, reliable choice for the data security Software for lead generation companies, which is backed up by the compliance readiness and risk mitigation that ensures that your company won't end up on the front page of the newspapers with alleged data breach face.
Conclusion:
LeadsRain provides you an integrated platform to outreach your clients for lead generation campaigns with cost-effective pricing strategies. With nearly a decade of experience, as a software service provider, we have a long list of satisfied clientele'. Apart from the optimized lead generating results, we have always met with data security standards, with highly secured authentication. For more information contact our Support Team.