Lead generation is the action or process of identifying and developing potential customers with whom you will ultimately do business. Traditionally, lead generation involved having unsolicited conversations with people who have never known About your business before. Business was responsible for educating and reaching their target market.
BEYOND THE BASICS: LEAD GENERATION STRATEGIES
When the essential elements of lead generation have been established, expanding them to include fewer known strategies to ensure that every page of your website is being made to help your business.
These strategies  will be used exclusively to generate more leads in 2019 which include text marketing, cloud-based predictive dialer, cloud-based auto dialer, predictive dialer software, Ringless voicemail drops, Text message marketing, text message service, SMS marketing, rich text messaging, press-1 campaign,
1. Cloud-Based Predictive Dialer
The Cloud-Based Predictive Dialer services are another effective way to generate more leads by automatically dialing from a list of telephone numbers. Unlike the other type of autodialers, it automatically calls number and can help agents check for voicemail, no answer, busy signals, and disconnected numbers.
What makes our predictive auto dialer to be different from other autodialer is its ability to predictive the moment when live agents will be available to make the next call thereby making leads generation to be much easier to come by. Another unique feature of our predictive dialer Is that they can dial multiple numbers of leads at the same time.
The goal is to ensure maximum agent utilization by calling the right numbers of leads at the right time.
How Does the Predictive Dialer Work?
Going by the definition of the name, predictive dialers predicts when agents will be available to take the next call, then dial numbers when the agents become available. Algorithms are being used by our predictive dialer to surmise the exact time that our agent will be through with the current call and then dials the next number to maximize the number of leads to be generated. Predictive dialer supply agents with a steady stream of requests with little to no downtime if it's working efficiently
This also saves telemarketers and agents a lot of time. For instance, manually dialing a number can take 40 seconds. Research has shown that 90% of calls from leads get answered. But our predictive dialers services can calculate the average length of a call and the average number of times a dial takes before it makes a connection using its algorithm and then optimizes dialing to allow agents to move from one call to the next seamlessly, which makes it to always keep the leads in check.
The dialers in 2019 will be more efficient in managing leads. Our dialer options are designed to take productive actions even when the call is not being connected. For instance, when a call goes to the voicemail, we allow our clients to deliver a pre-recorded message in such scenarios. When a call is being picked up by a machine or agent, the system will automatically transmit the recorded message. This reduces the client's chances of dropping leads merely because they were not contacted at the right time. This will happen even when a call is not answered, so your message is delivered successfully to the recipient.
Who Uses Predictive Dialer?
Our Predictive dialers can be used in telemarketing, market research, debt collection, and customer service follow-up. Some lead qualification agents can use our predictive dialers to maximize and efficiently know the amount of time they can use on the phone with leads when they reach out to identify,  introduce their products and services to them.
Majorly our predictive dialers services focus on putting sales rep on the phone as much as possible; they are not adequate for selling high-valued products, or those who want to create satisfactory customer feedback and experience, as they don't provide any space for research between dials.
How Effective Are Predictive Dialers?
The effectiveness of predictive dialer from various research and report have shown that it delivers dramatic results and it also improves agents productivity.
Drawbacks
The primary concern is that some predictive dialers dial multiple leads at once without due notification to agents regarding the dialing process. While volume can be toggled, it doesn't give sales rep to prioritize leads
2. Ringless Voicemail Drops in 2019
Ringless voicemail is another exciting way to generate and have more leads in 2019, and it works by just dropping a voicemail straight into the user's voicemail box without their mobile phone ringing. The message being drop can be listened to whenever they get free time. Unlike cold calling where you don't get a suitable answer from your customers, our ringless voice mail provides you with an appropriate response from your customers in real time which enhances more leads to be generated.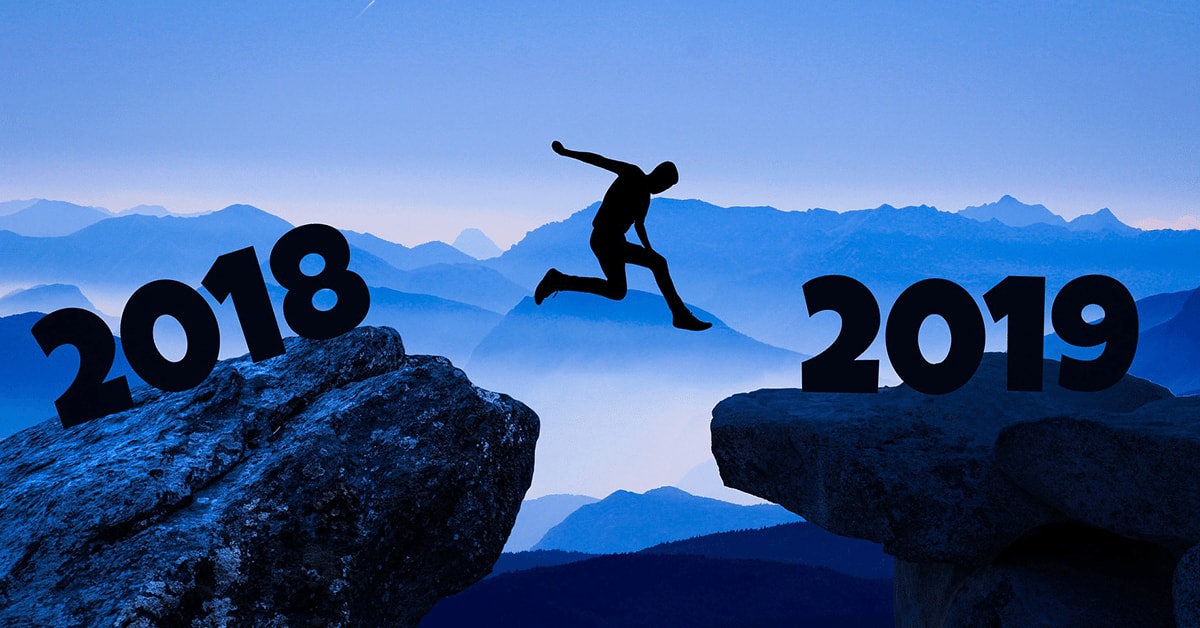 Choosing ringless voicemail drop solution from our list of lead generation services in 2019 makes your message reach the targeted customer in no time. The listen rate is usually higher which ensures that your message is carefully attended. This service prevents you from being harassing tele-caller that generally turn off the customer and irritation that may arise from the action is the primary reasons why many leads go unproductive and finally waste.
The leads are waiting to reach the right caller provided you have a well-organized database of the list.
By using the combination of voice broadcasting and ringless voicemail, it's maximally possible to approach more prospects and convert them to potential buyers.
Both of the methods can increase leads, can get more callbacks and ultimately enhance the dominance of your brand among lots of competitors.
3. Voice Broadcasting ( Press-1 Campaign)
One of the most common telemarketing services, the voice broadcasting service suits all businesses that need to contact a target list, and this makes it the easiest way to generate more leads In 2019. An interactive voice broadcasting is also being referred to as press-1 campaign.
Once you've decided to opt-in for voice broadcasting campaign, you will have to know if your message will be an announcement or if you want to give your leads the ability to press 1 on their phone to get connected to live or online agent. Choosing the second option means interactive broadcasting is what you need. It also provides the platform for you to have an interactive section with your leads when they are most interested.   
There are little-known advances made in this, keeping the near future in mind. However, this should not mean that the approach to this service will remain the same in 2019.
In this competitive world, for businesses to grow, they will have to take a distinct path than their competitors. For this sole reason, we at LeadsRain, have designed the Umbrella Approach.
4. Rich Text Messaging for Lead Generation
Text message marketing controls and enhance your lead generation efforts, due to its instant, easy accessibility and best of all, over 89% of all the text messages are read within four minutes.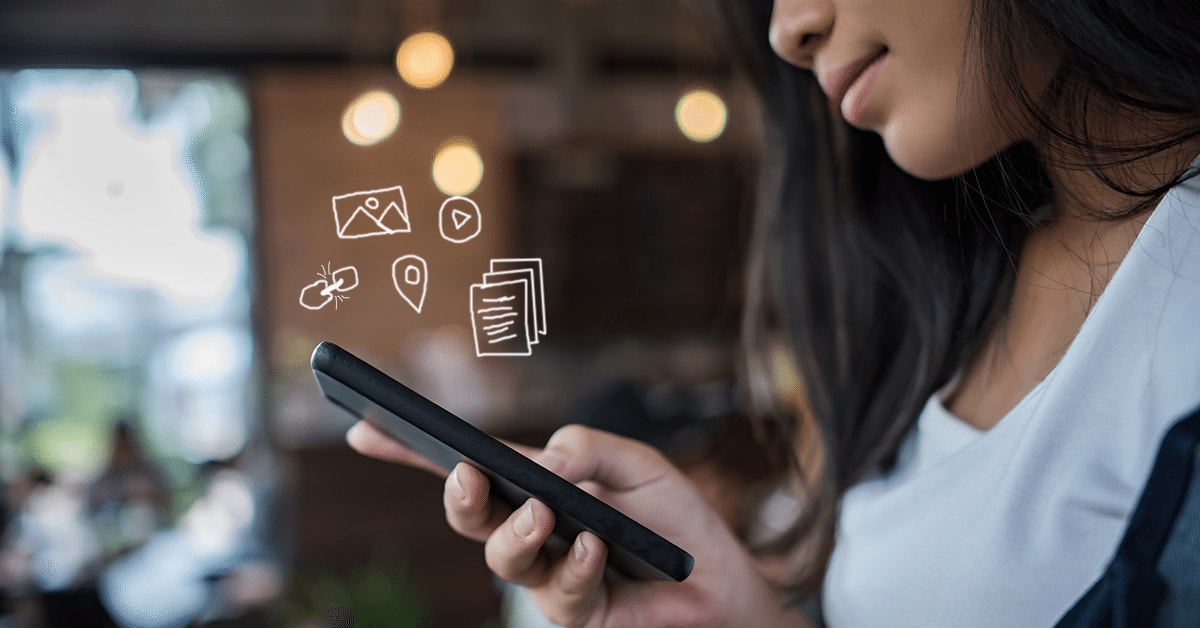 You can't just wish and pray for new customers in 2019. You have to go out there and regularly add to your list of customers. Although lead generation isn't always the easiest because it takes time, effort and a fine-tuned process, and that's where text messaging comes in.
How SMS Marketing Works for Lead Generation in 2019
The Keyword
Keywords are what drives contacts to your different lists, as a beginner a keyword is non-negotiable. For instance, let's say you are a real estate developer. You might choose the word HOUSING or your company's name. Interested buyers who are in need of an agent would then text this keyword to a shortcode like 44556 or 56788 for a valuable piece of information or an offer. When the text is being sent, there's an immediate response back called an auto-reply, are they are being added to your text marketing list, and a new lead notification is sent to you.
The Auto Reply
Auto reply as mentioned earlier is the message people receive back after texting your keyword to the shortcode. this automated SMS provides your leads with the information promised to them when the texted in, which also include all the necessary compliance information as required by law including terms and condition
Future Messages
The essential leads are engagement, without staying in touch, your text messaging efforts becomes far less effective. So sending them rich text messages that are not annoying and are providing valuable content in each word keeps the leads in check.
There are Cloud-Based advances made in this, keeping the near future in mind. However, this should not mean that the approach to this service will remain the same in 2019. In this competitive world, for businesses to grow, they will have to take a distinct path than their competitors. For this sole reason, we at LeadsRain, have designed the Umbrella Approach. Practically, it is a lead nurturing approach making use of the services at the right time, to the right audience, at the right stage of the lead funnel.
Take a look at the Umbrella Approach and connect with our team at support@leadsrain.com to get more details. The new year is full of surprises! We at LeadsRain are making sure of it.