The world is gearing up towards automation and marketing is not different. Updating your marketing with Voice Marketing Automation allows you to enhance your marketing funnel and improve pipeline marketing. Automating your marketing efforts reduce the strain on resources while simultaneously improving the quality of your marketing communications. Our proven cloud-based marketing automation solutions help businesses make their goals a reality daily.
What is Voice Marketing Automation?
Voice marketing automation is the automation of voice marketing ecosystem that enables better lead generation, enhanced lead nurturing and faster sales. Voice marketing automation enables businesses to be highly responsive in an environment where attention is the key.
With voice marketing automation, marketers can track, monitor, route and record leads throughout the marketing funnel to drive faster sales.
Lead funneling through Voice Marketing Automation
Integration is the underlying layer of driving voice marketing automation. VMA leverages integration and multiple data points to facilitate lead nurturing and generation. AI-powered Voicemail Marketing Automation, a direct result of integration, help reduce the error and lag in response time throughout the funnel.
For a campaign that aims to make faster sales, this is how voice marketing automation looks like
Lead at top of the marketing funnel
At this stage creating awareness and generating interest is the key goal, sending an automated rich text message whenever a lead submits contact number on your website or performs a specified task will warm up the leads fast.
Lead at middle of marketing funnel
At this stage, having the lead consider your offerings and move them to purchase is the goal. Sending Ringless Voicemail to warm leads on specific triggers achieve the goal fastest. Unlike email which has only 2-5% open rate, ringless voicemail have over 95% open rate. But what really makes Ringless Voicemail an outlier is the average 20% callbacks generated, which means that 1 in every 5 lead moves up a stage in the funnel
Lead at the bottom of marketing funnel
At this stage, converting the leads into successful customers is the goal. Having an intelligent web-based phone dialer gives you an unfair advantage. The calling agent being able to see all the lead info ( accumulated across the funnel) is able to convert better.
Enhancing Umbrella Approach with Voice Marketing Automation.
LeadsRain is proud to be the first leading contact center services provider that adopted Voice Marketing Automation in Omni Channel marketing. LeadsRain's Umbrella Approach since its genesis is especially designed to cater Voice Marketing Automation. Below are ways Voice Marketing Solutions enhance Umbrella Approach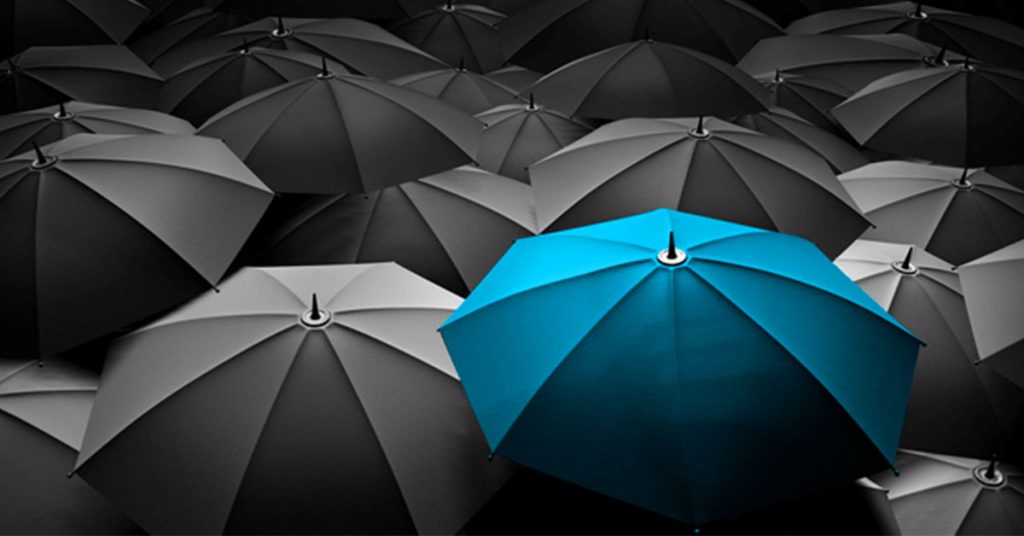 Mobile Device Targeting
Mobile search regularly route searches to contact details of businesses. Features like Call routing and forwarding take marketing where the customer is! On the Phone!
End to End Lead Nurturing
By using Ringless Voicemail to warm leads and generate more callbacks coupled with Voice Broadcasting and intelligent Predictive Dialer gives a business the complete ecosystem to nurture leads at every stage efficiently.
Human Touch in Automation
Using Ringless Voicemail drops and rich text messages adds emotional depth to your communication. This translates to more open rates than other spammy channels, higher sales and better brand recall. Let your automated response be more than just "Dear dynamically added lead name, ….."
Benefits of having Voice Marketing Automation
Businesses should expect three benefits from Voice Marketing Automation, Better Lead nurturing, Reduced cost of acquiring customers and higher revenue.
An automated voice marketing works best for services that provide CRM integration; the synthesis allows better data collection across all fronts. Comprehensive data gives better insight increasing the overall efficiency and increased sales. Past statistics published by corporates show that more than 90% of companies that adopt Voice Marketing Automation report increased sales and better efficiency in the first quarter itself.
Is this the right time to adopt?
There could not be a more opportune moment than now to adopt Voice Marketing Automation with Umbrella Approach. The initiative is old enough that it has been tried and tested in very competitive environments while still being young enough that it brings freshness to any marketing strategy. Signup and create your free LeadsRain account today to know more about ways your business can adapt to Voice Marketing Automation.