Marketing communication – MarCom is the ultimate bridge to connect with your clientele. In today's digital era, there are endless ways to communicate with clients. To make it simple for you, let's divide marketing efforts into two parts –
1 Offline Marketing
2 Online marketing
As a marketer, you might have used both types of marketing as per your requirements. If you are looking for online marketing, then a huge collection of strategies is available. Starting from SEO, PPC marketing, social media marketing, email marketing, content marketing. This strategy story is never-ending. Similarly, you can consider TV advertisements, radio ads, print media, and telemarketing in offline marketing.
However, if you are looking at the other side, offline marketing – there are many brighter aspects. In this guide, I will cover a few ingenious offline marketing strategies that are easy to learn and easy to execute. Offline marketing offers many perks, such as – brand awareness, to target the regional market. You should know where your prospects and clients spend their time? Accordingly, you can plan your marketing strategy.
Before we jump into the strategies, let me tell you one secret –
"Which marketing tactics should you use? It depends on many things but two important things to keep in mind – your budget for marketing and relevance of marketing strategy for your business."
Ingenious strategies to leverage your Offline Marketing
1 Ringless Voicemail
Instead of calling your clients, what if you can drop their voicemail? Isn't it amazing? You can send them information regarding exciting deals and remind them about policies – without disturbing them. This can be done by using Ringless Voicemail Drops.
The best part about using Ringless Voicemail is many, but to tell my favorite – you can see your targeted audience status after using Direct-to-voicemail. Even the effectiveness of campaigns can be measured too.
Your target should be: For lead generation, Awareness campaigns, Reminders for services & benefits.
2 Interactive Voice Response
Let's say you want to reach thousands of your clients all at once and in a limited time and in a cheaper way?
How can you do that? – With an Interactive Voice Response campaign. It's easy to understand and easy to use, as well. And the cherry on the top is – you can connect with clients having mobile numbers and landlines both, using IVR.
Whether you want to send reminders for appointments or send service notifications – you can do that. Through a telephone survey, you can send recorded voice messages in multiple languages. Interested customers can "Press-1" and then can talk to the agent.
Study how the insurance industry used a Telephone survey to inform clients for renewal policy:
Your target should be: Political industry, Advertising & promotions, Healthcare
3 Text Message Marketing
Rich Text messaging is the next generation of SMS marketing. To reach your prospects and clientele in a personalized way, you should use text message marketing.
At LeadsRain, we also provide MMS service now in Rich Text Messages, which has its own set of benefits in today's era. MMS service makes the marketing campaign more digitized and engaging.

Now you know why you should prefer text message marketing.
Have a good read at how brokerage industries are using Text Message Marketing to boost their business:
Your text messaging experience will change after using it as an efficient marketing tactic. You can do more with text messaging marketing rather than just sending simple texts. Enrich your text messaging experience with LeadsRain Text Messaging Service. Connect with our support team to know more about Rich Text Messaging.
Your target should be: Real Estate industries, Education, Telecom.
4 Predictive dialer
Nowadays, many sales professionals are choosing a Cloud-based auto dialer to boost their efficiency. Cloud Predictive dialer can automatically dial batches of phone numbers for you. And with the response of calls, it can connect calls with live agents too.
Predictive dialer is cost-effective and comes with some pretty useful features – you can adjust time zones while running campaigns for another country. LeadsRain offers a feature where you can leave a voicemail on an answering machine from a dialer only.
Also Read: Qualities Every Remote Call Center Executive must have
Your target should be: Travel & Tourism, Banking/Finance, Insurance industries.
5 Billboard
For brand awareness, the billboard is one of the excellent strategies. If the campaign idea is specific, the billboard location is for the targeted audience. You have added a clear call to action for the audience – then billboard can give remarkable results.
Here is the catch: your advertisement should be having an engaging story – rather than having some words and graphics scrambled over there, various kinds of people would be going on the road and seeing your billboard. You have to make sure to convey the whole idea in just a few seconds.
Here is one of the best examples of billboards.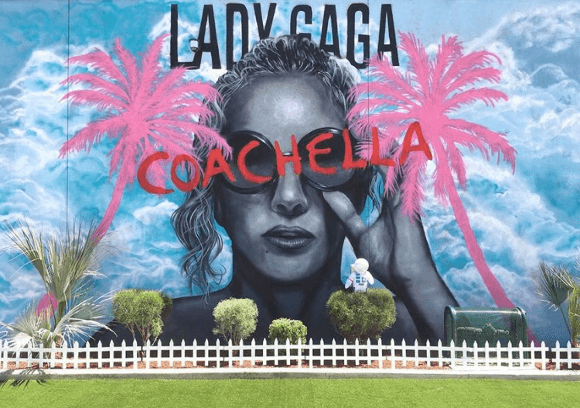 There was a liquor store near the billboard of Lady Gaga. After collaboration with the Liquor store owner – Lady Gaga announced to her fans on social media – to visit the store and take a picture with a billboard and get a free T-shirt. The response was terrific. Fans of her started sharing photos of them on social media.
The point is which kind of billboard strategy you use – is very crucial. The impact will change accordingly.
Your target should be: Food industry, Banks, & Schools.
6 Direct Mail
Don't get confused by the heading of the offline service. We all believe in Wikipedia definitions a lot. Let me share one with you.
"Direct mail is unsolicited commercial literature sent to prospective customers through the post."
Usually, direct mail is used for a highly targeted audience. If your target audience is pre-defined, then go for direct mail.
Your targets should be: Auto service, Pool & Spa, Lawn care marketing

Final thoughts
Don't get yourself the impression that online marketing tactics are enough for your business. Offline marketing tactics also can do wonders for you.
As Beth Comstock, vice chair of GE, indeed said,
"You can't sell anything if you can't tell anything."