Working in sales is no piece of cake. The deadlines, the targets, the clients, and the managers, are all unforgiving and unrelenting. Sure the money is good, but it takes a lot of innate talent and the ability to think on your feet to make it in this industry.
According to US News, being in the sales industry is the most stressful job, and Thrive Global revealed that 67% of sales representatives are close to reaching depression, anxiety, and burnout.
And what's the best antidote to stress – find something to laugh about, right?
That's exactly why salespeople are the liveliest people you'll ever find. And while our lot is always the life of the party, sometimes we just need a quick pick-me-up away from the crowd.
Enter memes.
You might find them on Facebook, Instagram, or maybe your work friends share some – either way – you find a reason to smile. And in case you need more reasons, there are plenty of sales and motivational meme accounts out there to follow, keeping our every day filled with laughter.
Here's the list of top funny sales meme accounts to give you a daily boost of humor we all need:
6 Sales Motivational Accounts a Sale Person Must Follow
We all enjoy a great sales meme because it's a great way to lighten up what may seem like a highly stressful job. Hence, we have scoured the Internet to bring you the best sales memes account we could find.
1. The Daily Sales
The first name coming to mind when we think about sales memes is The Daily Sales. After all, it fills our newsfeed with hilarious sales memes which every salesperson can relate to. In short, it's a legend when it comes to sales and motivation, and it's clear from the account as well.
The Daily Sales offers hilarious motivational quotes and sales memes on Instagram. It's the best account to follow for anyone working in the sales industry as relatable yet funny memes brings in motivation where you need it the most.
Let's look at some of our favorite memes from here: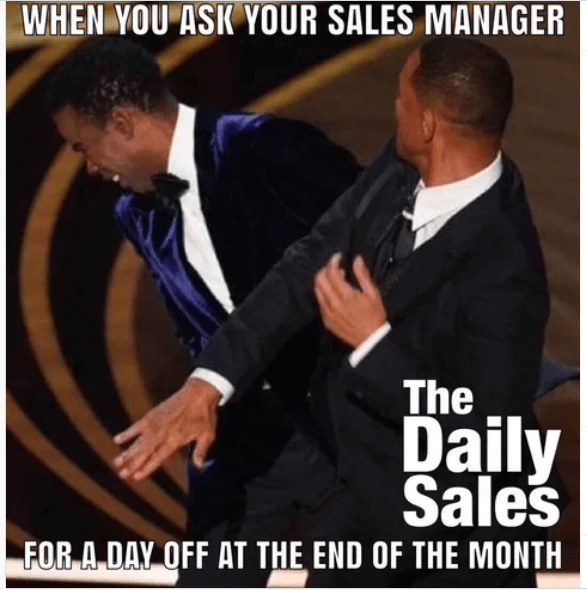 Source: The Daily Sales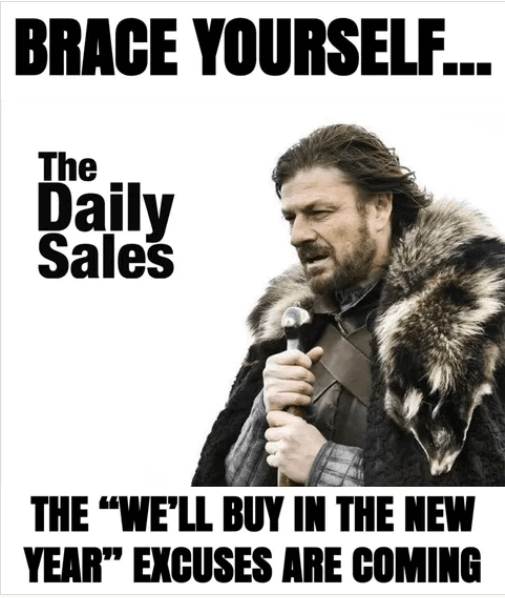 Source: The Daily Sales
2. Grant Cardone
Everyone knows it well now that Grant Cardone is the number one sales trainer, bestselling author, renowned speaker, real estate mogul, and social media influencer. His account is overflowing with great sales quotes and memes, along with a sneak peek of Grant's lifestyle that comes with tremendous sales success.
Here is our favorite sales meme from his Instagram: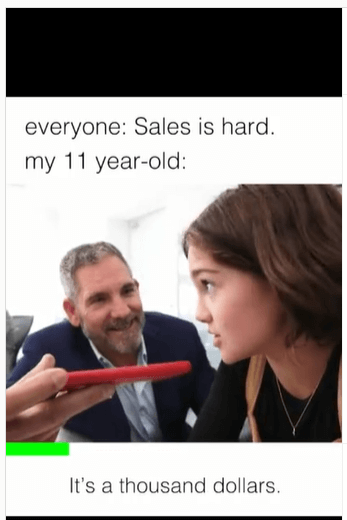 Source: Grant Cardone
3. True Sales Memes
The world of sales is full of salesy highs and lost low deals, and what better way to cheer up when it's one of those down days. The Ture Sales Memes is an Instagram account that regularly shares entertaining sales-related funny memes.
The account specializes in video-style sales memes with the motto "For the love of sales", making it quite apparent that it aims to become the best video sales memes account on the Internet.
Let's look at some of the best and most hilarious sales memes shared by the account: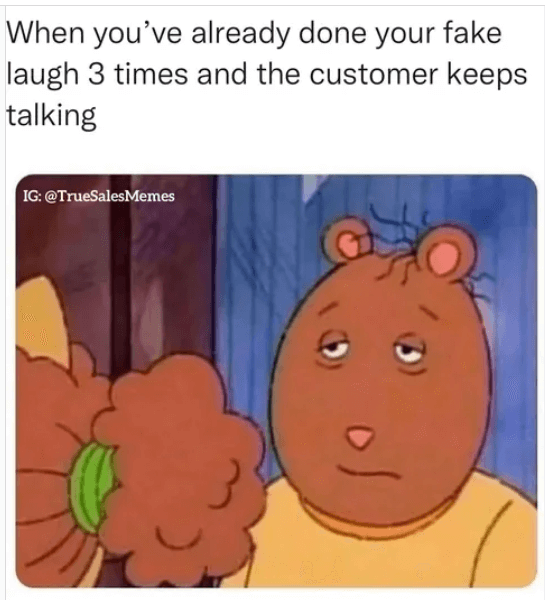 Source: True Sales memes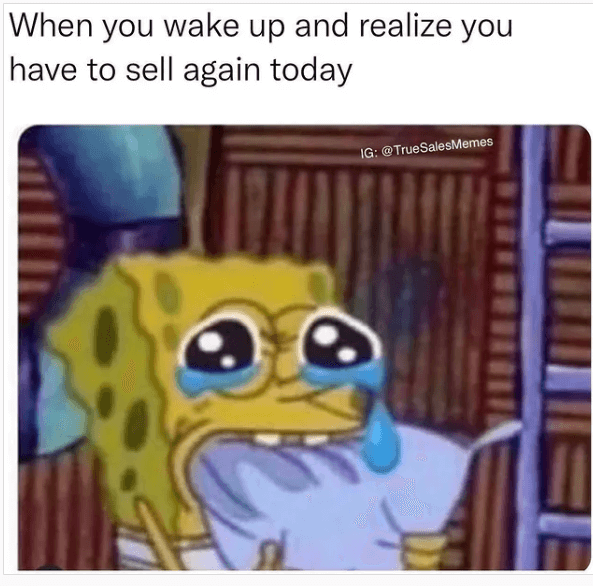 Source: True Sales Memes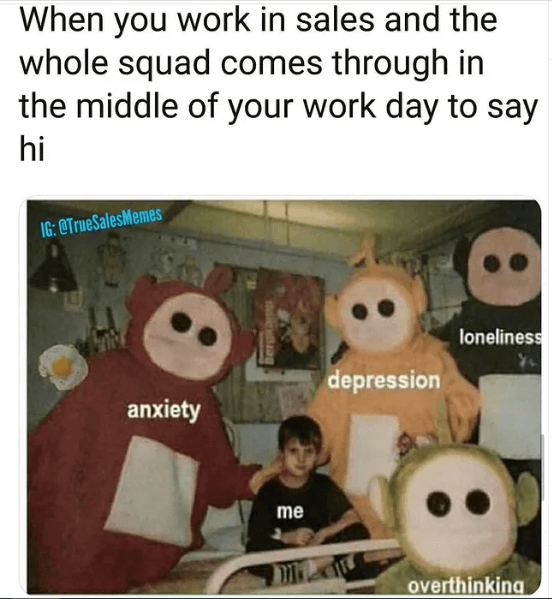 Source: True Sales Memes
4. Frustrated Salesman
Another great account filled with inspirational yet drool-worthy sales content is Frustrated Salesman. It is sure to add an extra bit of motivation to keep you going through the day, even when you are facing some serious challenges.
Here are some recent gems from this Instagram account: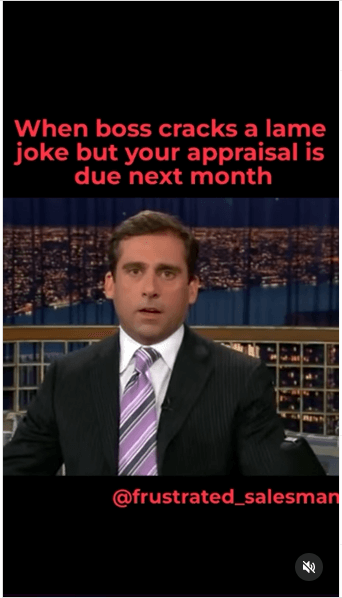 Source: Frustrated Salesman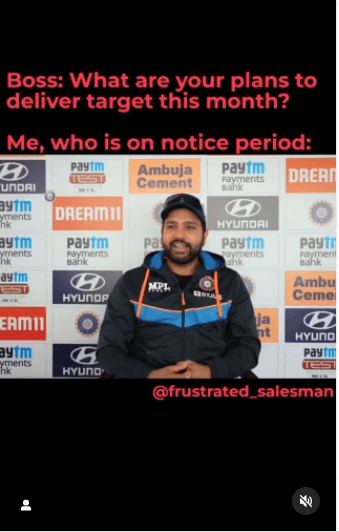 Source: Frustrated Salesman
5. Car Sales Memes
Being a salesperson is a difficult job, but being in the automobile market is brutal, only a car salesperson knows how painful it is. The Car Sales Memes share a classic, hilarious twist on those automobile issues faced on a daily basis. This account is a must-follow for all car sales representatives.
Let's check the most entertaining and laugh-worthy sales memes: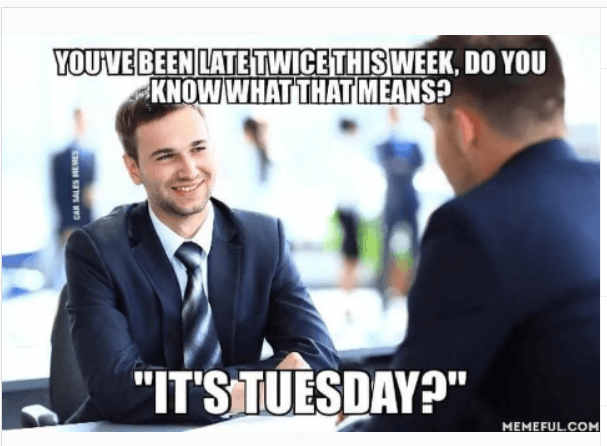 Source: Car Sales Memes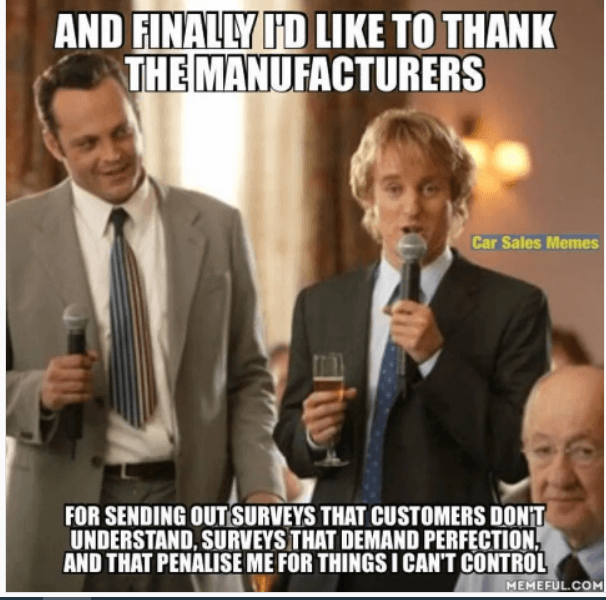 Source: Car Sales Memes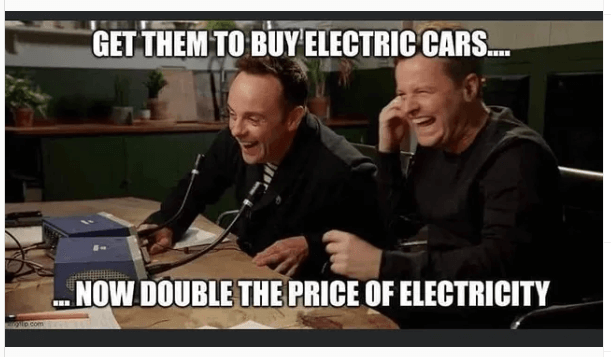 Source: Car Sales Memes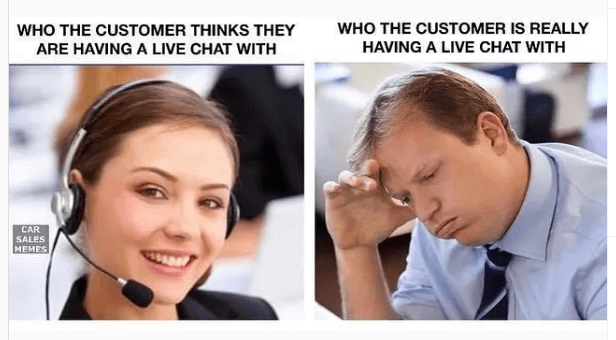 Source: Car Sales Memes
6. Sales Humor
Inspiration and motivation are great, but sometimes, all sales representatives need is a good laugh to alleviate stressors. The folks at Sales Humor offer the perfect balance of encouragement and humor to make your day filled with laughter. Their Instagram account overflows with salesy jokes, memes, and other content that every salesperson can relate to and laugh their hearts out.
Indeed, it's great to have hilarious content in our feed to keep ourselves out of the slump. They brighten up the day by reminding you that not only you but others also have some crazy sales experiences.
Here are our favorite posts from the account: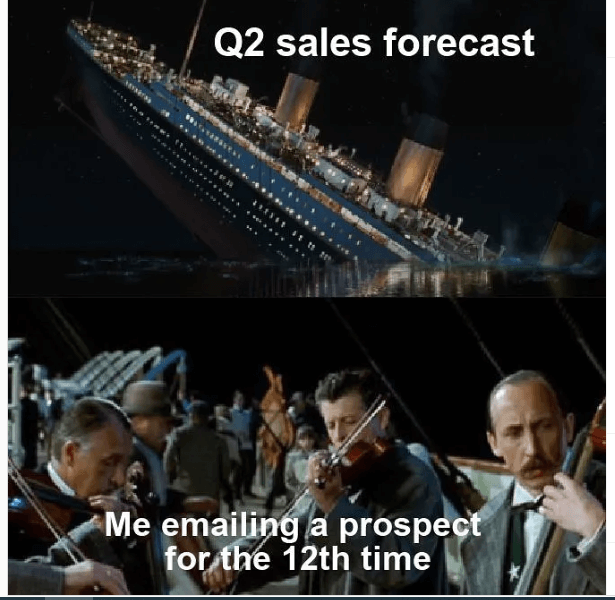 Source: Sales Humor
Source: Sales Humor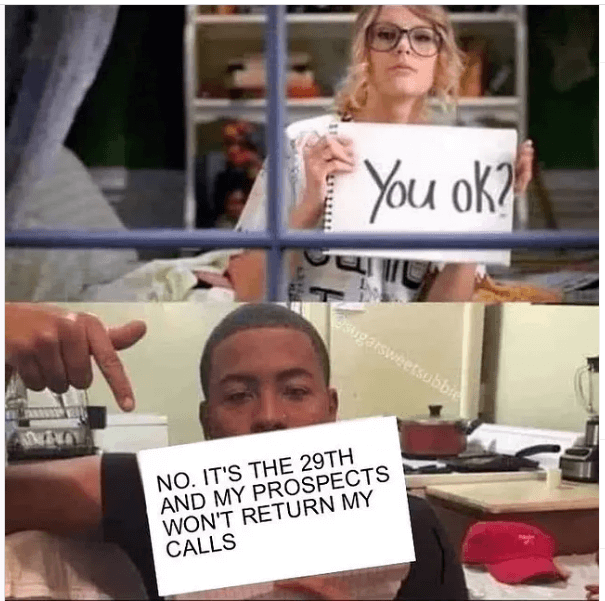 Source: Sales Humor
Sales Motivational Humor To The Rescue
Being a salesperson is rough as you are continuously faced with Cold Calls, Cloud-based Auto Dialer software, Lead generation challenges, Outbound Sales job responsibilities and the added pressure of meeting sales targets, dealing with rejections, and closing a big deal.
There's nothing better than crushing your anxiety away with some comic relief. You need some LOLs to carry through the week, after all.
Feeling like you need some extra motivation before you hit those phones again? Check out the above sales memes account to boost your morale and get started.