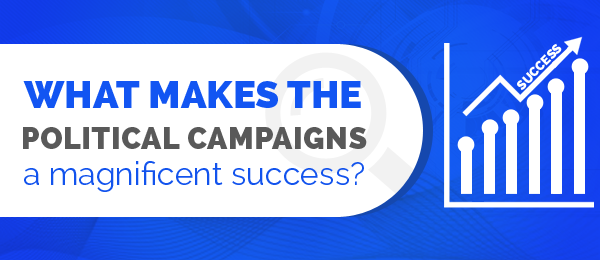 While the States is heading towards the show of the decade, each candidate has been on the toes to ensure the entry to the oval office. On that note, let's get a 'behind the scene' look at those elements which are making the huge difference in this election.
Right tool at right time
Surveys being the most effective tool to know the thought-process of voters, however it often remains underutilized. The survey can be used as a refined way of 'canvassing' if it is undertaken with appropriate tools and strategies. Adding to that, there is ringless voicemail which comes quite handy while initiating the political campaigns.
The purpose of ringless voicemail is to simply create awareness in the beginning of the campaign especially when there is such little information available about the candidate. Another tool is cloud based auto dialer that has been available since long, and optimized enormously across the verticals and for a political cause too.This tool helps a lot in knowing opinions of the voters and form inclination towards the candidate.
The sync of all these tools towards desired outcome
The aforementioned tools are undoubtedly effective; however they extend outstanding outcomes when they are systematically coordinated.
It all starts with the first impression that plays pivotal role in positioning candidates' image in voters mind. Hence, along with Ringless Voicemail and other print media campaigns, the call routing and tracking should be clubbed to evaluate the effectiveness of a political campaign.
Go for the political broadcast which rapidly calls the potential voters, record the message in the voice of the candidate and keep 'press one' alternative at the end for feedback and query of the voters. Answer them using personalized email or text message.
The essence of a successful political campaign lies in the engagement of probable voters toward candidate's activities. The more they involve the more they likely to form faith towards the candidate and that is the center point of all efforts.