Why Telefundraising is crucial for Fundraising?
Direct calls have been one of the most dependable fundraising channels for nonprofit organizations for decades, even political fundraising campaigns have for a long time relied heavily on Telecalling to generate donations. With a huge chunk of revenue being generated from cold calling, it has earned all the trust bestowed upon it too!
The most crucial part of Telefundraising.
Nothing is colder than a generic email that asks you for money, an email that would most of the time end up in spam!
You wouldn't part with your hard-earned money if a random stranger asked you to, I sure wouldn't!
But do you know what I would definitely donate to?
I would donate to fundraisers that wish to do something for the environment.
I would donate to a program that feeds the homeless.
I would donate to events that aimed at bringing smiles to children in an orphanage.
I would donate to a candidate that understood me.
I would donate to a CAUSE that resonates inside me, a cause that I can emphasize.
A phone call when I am receptive gives a chance to build that humane empathy between two humans for a common cause.
Many other communication channels lose on this human touch, or should I say voice?
5 Reasons Telefundraising is lucrative
Relatively Cheaper
Raising $100 by spending $90 can be counterproductive to your goals. High operational costs and other expenses can boggle you down, telefundraising can be a better alternative with lesser costs and offer a bigger bang for your buck!
Personalized
Human interaction makes the contact more than intimate than other channels, plus the ability of the agent to improvise and guide the call flow makes for a more personalized conversation.
Jack of all trades – Support & Sell
Telecalling can be seamlessly used to promote any other fundraising channels, for example promoting a fundraising event organized in a neighborhood. On the other hand, it can be also used as a standalone channel to raise funds.
Highly scalable
If you use volunteers to do your calling (more on this in the next section), you would have come across times when you have more volunteers than you don't know what to do with them! Telecalling, unlike other channels, gives you an option to upsize or downsize whenever you want.
Better Quality Control
It all takes place at a single place within defined rules and regulations making quality control an easy task.
Our Auto Dialer also allows you to listen to calls, whisper and hijack calls to help guide and mentor agents easily.
Telecalling and other fundraising channels
Telecalling, as we said, is often implemented using Predictive Dialer software (also known as Auto Dialer) along with other services like Rich Text Messaging to provide better lead nurturing and boost the effectiveness of other services.
Direct Email & Telecalling
Email is the most saturated channel today, and hence sadly the inbox is always overflowing with unopened emails, with the low or negligible investment it is a safe bet! ROI for direct emails is on average about 0.15. Telecalling, on the other hand, has better ROI and high-value donors are more receptive to telecalling where a stronger relationship can be established.
Digital Fundraising & Telecalling
Digital fundraising creates a direct marketing channel while also creating awareness. Having an inbound line to supplement the leads generated helps squeeze out more results from the channels.
Print Fundraising & Telecalling
This combination is more ancient than any other marketing combination that you may have heard of! This combination is just as effective as it is simple. Usually, the printed advert in the form of a newspaper column or a flier has a phone number where they could call for further process.
How to use telecalling for fundraising?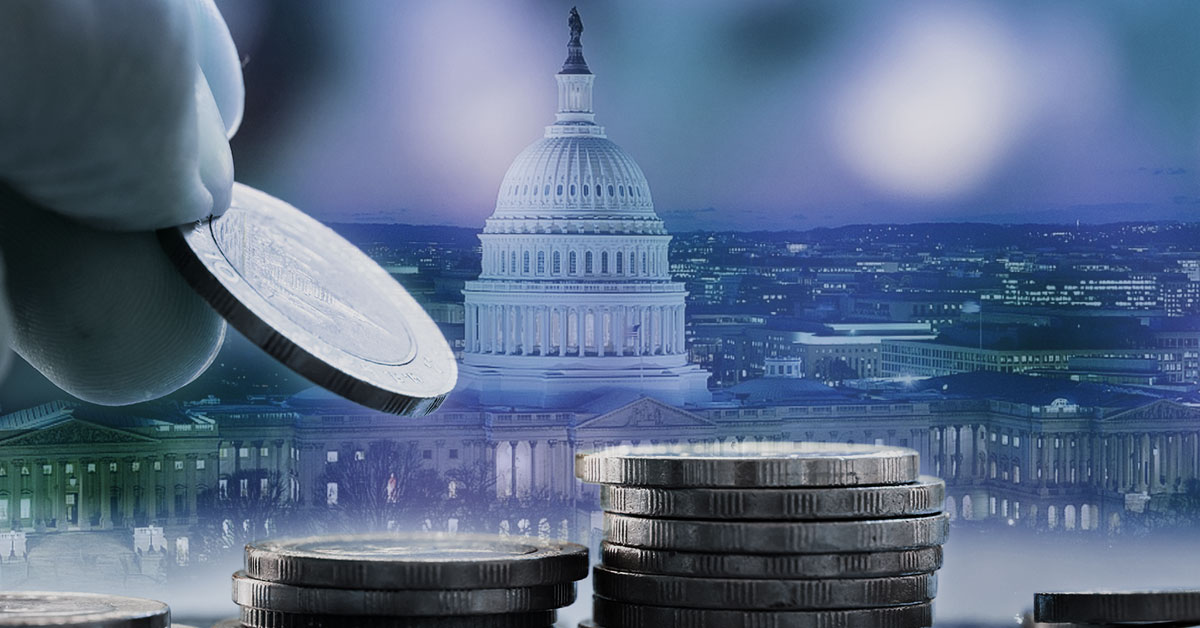 Every marketing effort will flounder without a strategy and similarly before you start any telefundraising campaign you need to sit back and strategize your approach.
Once you have defined all other aspects of your strategy you will stumble upon a crucial part that is a sales pitch, this is the part that many get wrong and hence we have compiled a list of things that help you draft the best calling scripts for your fundraising goals.
Features of a good Calling script.
A goal
Your script must lead to a goal, be it a pledge from a donor or a simple commitment to come to an event.
Space to improvise
Create a call flow that captures all the queries or direction the call can take but leave enough flexibility within the call flow to improvise when required, it's the connection with the agent that makes for a strong relationship between donor and the agent, not the scripts.
A pledge
A pledge or commitment no matter how small enables the donor to feel closer to the cause, which in turn makes you stand apart.
Few Examples
This is one of those points that make you stand part, having few positive examples to fall back on when a donor asks showcases not just the efforts of the organization but also gives a confidence boost to your agent
Strong Opening
This is perhaps the most important thing of your calling script! We all hate those telecalls right? Bad generic openings are what defines a generic telecall, the bland "How are you today?" is what people hate.
Bottom line?
It's a conversation, make it more interesting!
Daily Updates
You may have a team of trained individuals or a team of enthusiastic volunteers that makes the calls. It is important to daily have a meeting of all teams to update them about any changes and also talk about the bad AND the good actions/things that occurred since the last meeting. This will empower and guide your soldiers.
Features of a bad calling script
Missing Consent
Value your donor's time and boundaries, that's it!
Value their rights if they say they don't want to hear anymore or at that time. LeadsRain has always upheld users' rights and all our services are optimized to do just that. Our Auto Dialer comes inbuilt with DNC scrubber to filter out leads that do not want a telecall.
Skipping Hierarchy
Never ask someone to connect you to the decision-maker, the hierarchy was created for a reason, respect that. If the person is not able to make the decision he/she will surely connect you to them.
Being Vague
"Kinda!" "Sorta" can make a receptive lead turn cold real fast, it's very difficult to build trust on vague information.
Missing Gratitude
The worst thing you can do to your donor is not to value their contribution, showing gratitude and making them feel good about themselves is what keeps them committed to your cause. It is suggested to send a small gift or a valued content to show your appreciation.
Common mistakes made by Tele-fundraisers
Not Reconnecting with lapsed donors
Not targeting a donor just because they were not receptive once makes no sense, almost 20% of donors say they will donate again if asked on a later date.
NOTE: Do not try to connect with the donors that do not want to be disturbed or those that have opted out.
Having a haphazard call flow (especially if your agents are untrained) will ruin your chances of raising funds efficiently. Sloppy flow creates a sloppy image, not at all good for your brand.
Not sending a thank you message
Sending a simple message that thanks donors for their contribution will keep that motivated. We recommend using an automated text messaging service to send your messages.
Not choosing correct tools
A blunt ax will tire you out faster, choose your tools wisely! A good telecalling dialer must have
Integration with CRM
Flexibility
Good ROI
Report generation
Compatibility with your business
Not testing or experimenting
Not experimenting with new call flows and ideas when it works can be enticing, but not changing and innovating can put you at a severe disadvantage in a highly competitive segment.
Informing the client again and again will turn even the hottest lead to an ice-cold one, have enough content to back up your call, when not, simply hang up the call.
Ringless Voicemail – Emerging prince of Telefundraising
Ringless voicemail today is used to generate more callbacks and inform donors & supporters without disturbing them. Ringless Voicemail drops the ball in your court while giving the choice and their personal space. With 96% user engagement, Ringless voicemail service is too good of an opportunity to pass.
Ringless voicemails can be sent recorded within moments to engage the user for,
Promotional Events
Fundraising Events
Positive Messages
Notifications and Reminders
Ringless Voicemail service can be a very effective tool to compliment telecalling channels, the diverse yet complementary features of Ringless Voicemail and a Predictive Dialer makes them a better combination than coffee and rain!
How to use Ringless Voicemail for fundraising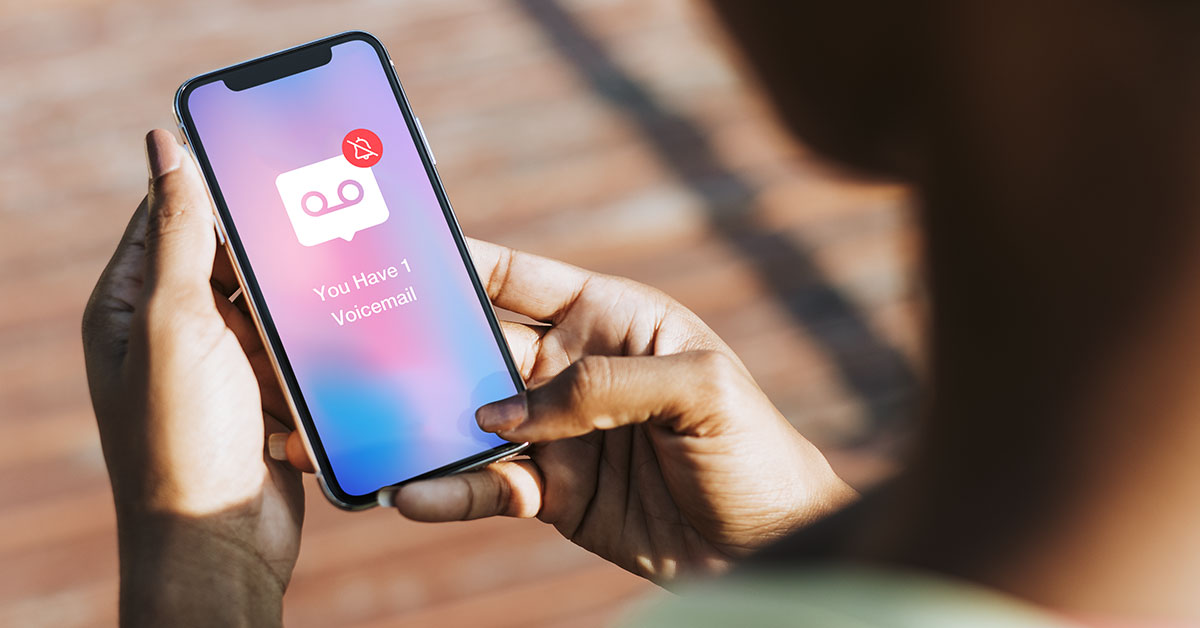 A Ringless Voicemail is a prerecorded voice message that is directly dropped into the voicemail of recipient without ringing the phone, only notification for a voicemail is triggered. Check this awesome graphic to know how a ringless voicemail works.
The benefits of using voicemail drops are many folds
Quality Control
Pre-recording messages allows you to easily manage and regulate the quality of information conveyed to the owners. This holds especially for Nonprofits where a team of enthusiastic volunteers handles the communications, volunteers usually have varying levels of communication skills, hence Ringless Voicemail drops provide better quality controls over other channels.
TCPA & FCC Compliance
Ringless Voicemails are TCPA & FCC compliant since no actual call or robocalling takes place, additionally, the recipient mobile device does not ring and hence does not disturb the recipient.
Now that you know what a Ringless Voicemail is, it is time to plan and plot!
Things that a Voicemail strategy must have
Objective
Before you start drafting voicemails left and right you need to define the objective. For example, on the first contact with the donor, your objective is to either inform, create curiosity or generate a callback. On the other hand, a followup ringless voicemail drop will have an objective of advancing sales, upselling or notifying.
Scheduling Drops
This not only helps to be on the right side of the law since many regions have a fixed window in which direct calls and ringless voicemails are to be made. Scheduling drops also allows you to diversify your contact time with your donor and also let the automated systems take care of your drops.
Include Ringless Voicemail with other campaigns
Direct calling may invariably lead few calls into the voicemails of the leads, having a prerecorded message (Read Voicemail) will make the process smoother for the agent. Many agents stumble when redirected to voicemail and leave a wishy-washy message filled with lots of "umms" and "ahhs".
Read more about integrating different services to complement each other and nurturing leads with multiple touchpoints through Umbrella Approach.
Features of a good Voicemail
Including information for opting out of the program creates a sense of security in the mind of donor and ensures them that their privacy is not violated. This does not have to be part of your voicemail per se, but it MUST be easily accessible.
Not including call back information defeats the purpose if you are trying to generate more callbacks. A recipient who calls back after hearing your message is 35% more likely to make donations and 33% more receptive to hear from you again on a later date.
Voicemails shorter than 30 seconds have better results than messages longer than 30 seconds. Trim down your Voicemail to bare minimums and avoid ramblings on and on about how amazing you are.
Voicemails that only ask for money are the voicemails that force leads to opt-out from your campaign. Make the content worthy for your leads and not just about you. Pitching a cause is a safe bet to gain a following of like-minded donors that value you and your efforts.
Common mistakes made in Ringless Voicemail Drops
Creating a sense of urgency
No missing your call was not the end of the world and trying to portray it so would most likely make the recipient irritated or unresponsive once they realize your ruse.
Spamming leads with voicemails
Sending Ringless Voicemail drops to leads who have not opted is the only thing that is more dangerous than this mistake. Since you can be sued for sending unsolicited drops says something about spamming. No spamming. Period.
Not Targeting
Failing to target different demographics forces you to send generic content that caters everyone and pleases none. Segment your leads and create different content for an individual group for more personalized marketing.
Information Dump
Giving out all the information kills the need to call back and makes the voicemail longer than required.
Press 1 Campaign
Press 1 campaign is where you auto-dial your prospects and play a pre-recorded advertising message, the prospect now is prompted to press a key and choose from the options you provided. It is highly recommended for organizations with less number of agents available.
Press 1 campaign enjoys marginally high ROIs since the agent only interacts with the clients that are interested.
For example, you are a non-profit that does food distribution drives in your locality for old-age homes and childcare organizations. You can use Voice Broadcasting services to run a press 1 campaign in just 5 steps.
Step 1 – Creating your message.
Step 2 – Sending a message with LeadsRain's Voice broadcasting service.
Step 3 – Promoting your recipient to choose from given options.  For example, Press 1 to connect with the agent, Press 2 to hear more about your cause.
Step 4 – Closing the pledge by your agent.
Step 5 – Consolidating and learning.
Leveraging Press 1 Campaigns
Send only the best
Unlike direct calling, there would be no agent to convince and improvise the message when recipient starts to lose interest. Hence, creating that perfect message is crucial.
Clear Call To Action
Your message should drive the call flow with clear instructions to guide the recipient to your objectives.
Voice Quality
Stong, calm, friendly and warm are the types of quality that should come to your mind when you hear the message.
Sometimes choosing the best tools is the best strategy you can come up with, we have been true torchbearers in voice broadcast services since the days of its inception!
Read More: Why Voice Broadcasting is the best way to send your custom Message Fast?
Umbrella Approach
Umbrella Approach in marketing automation is an innovative practice to increase the touchpoints with the leads and nurture the lead from end to end. Or in other words, Umbrella Approach in marketing automation is using more than one contact services to leverage the best feature of individual services to implement a unified campaign across different channels.
Here are a few effective combos that have delighted our customers in the past.
Predictive Dialer & Voicemail Drops
Not every call you make will end up being picked by a human, our Predictive Dialer API has an inbuilt feature to drop a pre-recorded voicemail.
Rich Text Messages & Inbound Calls
Text Messages with contact number create another call back channel for you to leverage.
Try these combinations and many more with our tailor-made solutions, contact us here (Guaranteed reply within a minute! I promise) to know more about how your campaign can adopt Umbrella Approach today.
Final Words
Telefundraising is not as easy as it sounds, and hence choosing the best partner and tools that are compatible with your business is the key. Check out this interactive form to find the best contact service for your needs and know more about how we can partner up to run your fundraising campaign flawlessly.